Last week I installed a trial version of Cloudberry Backup to evaluate it compared to the S3BackupSystem that I've been struggling to use since 2009. I've run it 3 times so far to backup all my important files including about 15,000 photos from my Gallery2 photo gallery, and it has worked very well. After each backup I've done some tweaking of files to backup, especially when I notice it's "wanting" to backup cache files that no longer exist.
In attempting to describe my experience I just realized I never have looked at the welcome page: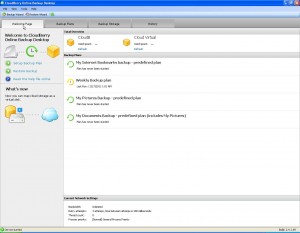 Inserting a copy of it here reminds me that much as I advise others to read user guides and manuals I tend to brute-force install new hardware and software. Luckily this has installed very well. Glancing at this Welcome Page I will certainly use one or more of the pre-defined backups.
Since I use the "brute-force" method of installation it took me a while to become familiar with the Storage page, and Cloudberry has other packages that help even more in reviewing what the backups have stored, but I still found this helpful: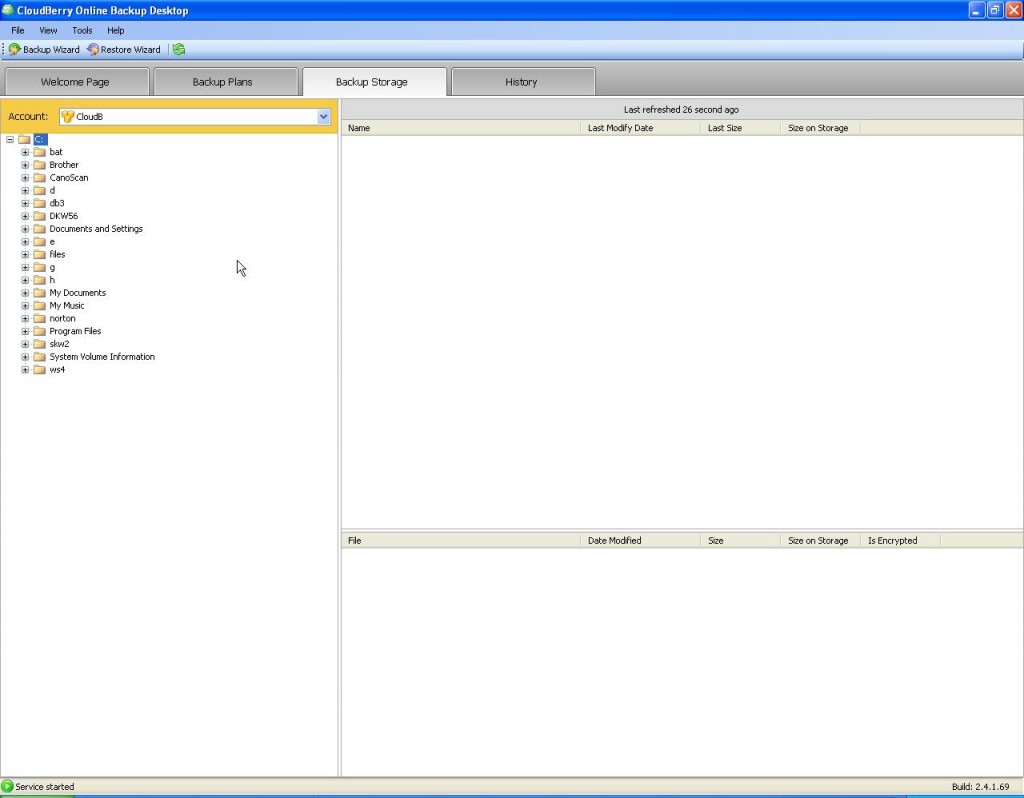 Because my brute-force approach to package installation didn't lead me to select the "Operation Type" option on the History page: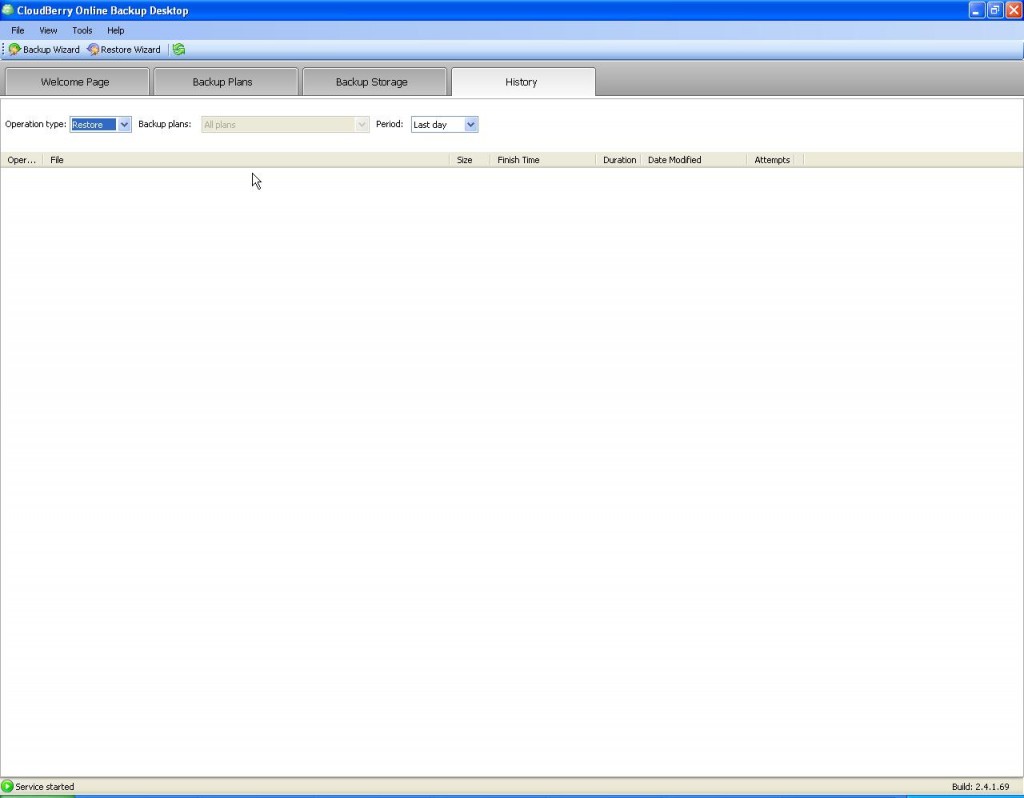 It took me a while to realize all the information (log) about a backup process that was available. The example I chose to show above is for "Restore" since I've done no restore and consequently will not be displaying any personal information. I have by the way used the storage page as well as Cloudberry Explorer to verify that files have actually been backed up to the Amazon AWS cloud that I am using.
To get back to S3BackupSystem for a moment I have tried mightily over the time I've had it installed on my computer, but I had one problem after another – leading me to consider myself a self-appointed beta site. Recently as a backup fails it has caused my computer to pound/throb loudly (speaker is set rather high) which can't be pleasing the neighbors, especially when it has happened during a backup scheduled to run during the wee hours of the morning. So, it's good-bye to the friendly folks in Estonia and hello to Cloudberry!